BLOGGIN' BAD w/ Gunny G! ~ Hey, WHAT BECAME OF THAT "NO MORE PC" THING-AINO: AMERICANS IN NAME ONLY!!!!!! ~ AMERICA CAN NEVER BE GREAT BEFORE AND UNTIL THE STAIN, STIGMA, STENCH AND SHAME OF "THE PRINCE OF FOOLS" IS OFFICIALLY AND FINALLY UNDENIED AND... FLUSHED! (FUBO!)
Obama's Narcissism a Threat to National Security
Radix News ^ | September 30, 2014 | David LimbaughPosted on 9/30/2014, 12:09:24 AM by Abakumov
We mention President Obama'snarcissism not as an exercise in name-calling but because it continues to be relevant to how he conducts himself in office, and it's not pretty.T
his undeniable character trait was on full display in his interview with Steve Kroft of "60 Minutes," in the sense that he simply cannot entertain the possibility, much less — infinitely less — admit the possibility that he has made a mistake or exercised poor judgment.
If anything remotely positive happens on his watch, he presumes to take full credit for it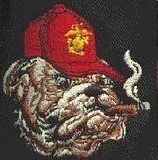 — way more than the normal opportunistic politician. With the killing of Osama bin Laden, for example, Obama boasts as if the raid were his initial idea and he delivered the kill shot…..
View original post 328 more words